Team Foundation Server 2012 Update 2 was officially released so it was time for me to upgrade my local TFS (the one that I run on my laptop). I was on TFS 2012 Update 1 and I was very happy with how easy and straight-forward the upgrade process was. It took me about 20 minutes from the time I double-clicked on the tfs_server.exe until I was up and running. Here are screenshots of my installation process:
License Terms
Installing…
Still going…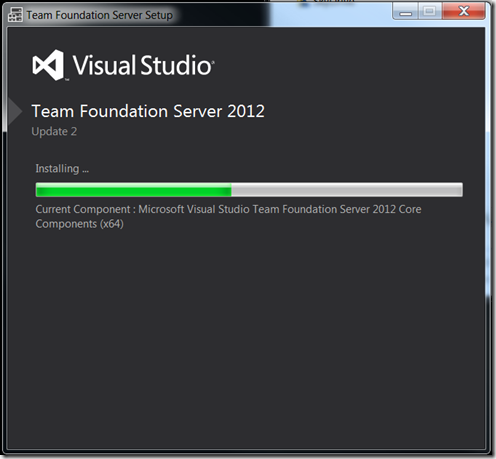 Almost there…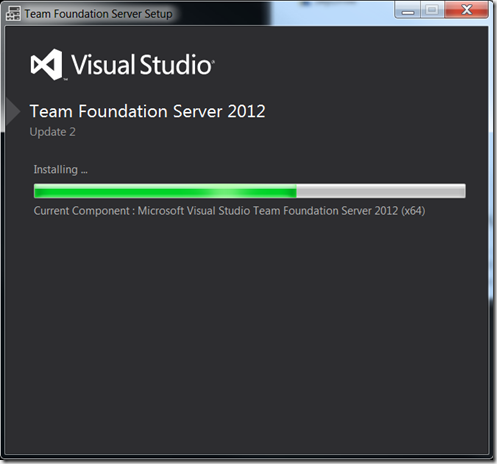 One last piece…
And 19 minutes after I started, time to Configure TFS through the Upgrade Wizard: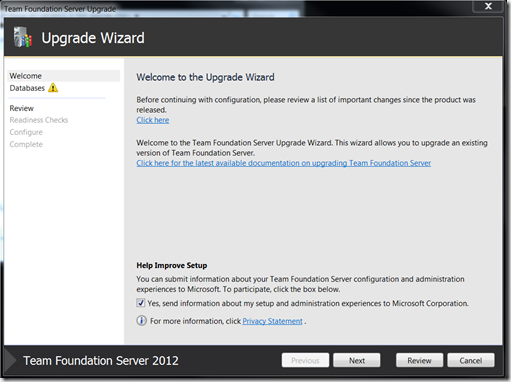 Point to the right database
Set credentials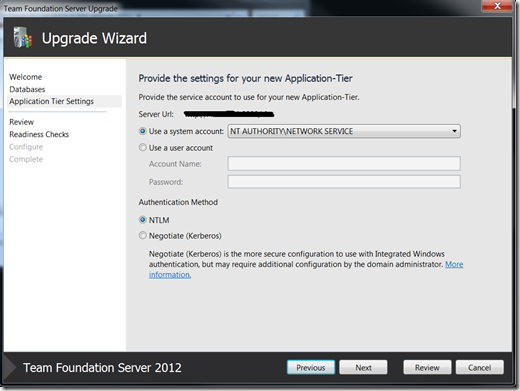 Verify my entries
Verification results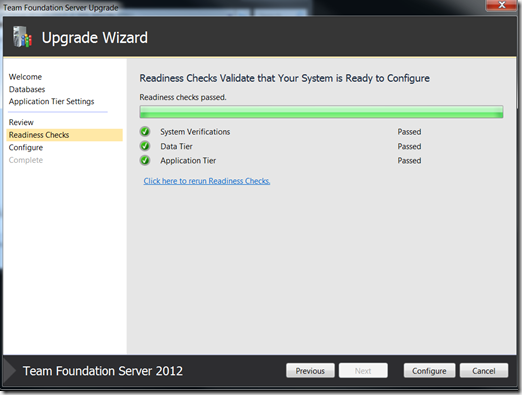 2 minutes later:
And I'm ready to get started with my new version of TFS 2012!