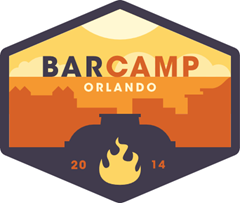 This Saturday, September 27th, I will be speaking at and attending Bar Camp Orlando. BarCamp Orlando is an annual community-building event which aims to bring people from different backgrounds together for cooperative learning. Technologies such as Ruby, PHP, Java, .NET, and C could be presented alongside graphic design, music, photography, and other new media.
I am doing a presentation on how cross-platform teams can collaborate together with Visual Studio Online and Git. This will be a great event that highlights the diverse technology that drives Central Florida. There are some really great things happening here, especially downtown, and I'm happy to contribute to this event.
Doors open at 9:30 am, with talks starting at 10 am until 6 pm with a lunch break at noon. Registration is Free, and the knowledge that you'll gain is invaluable. I hope to see you there!
For more information: http://barcamporlando.org/