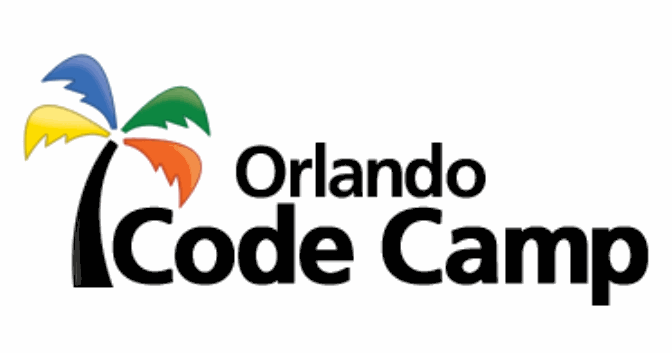 Orlando Code Camp 2016 is scheduled for next week, on Saturday April 2nd. This is ONETUG's 11th annual event and it is shaping up to be another success. We have over 70 sessions, 50+ speakers, and hundreds of people there for a free all-day community software development conference.
Just like in previous years, we will hold the event at Seminole State College. The event starts at 8 am and will go on all day until 5 pm. We have free breakfast, lunch, and a great after-party. Of course lots of prizes and the opportunity to network with some of the area's top professionals.
If you are interested in Azure, I am doing a talk at 10 am:
From Zero to Azure: Create Websites and more with App Service
Azure App Service gives you the ability to create Azure Websites, Mobile Services, and LogicApps in a simplified application development and delivery platform. With App Service you can easily create, consume, and orchestrate REST APIs that are straightforward for web and mobile developers. Combined with secured on-premises connective and isolated environments, App Service offers end-to-end solutions to enable a mobile workforce. In this session, learn how to get to Azure quickly by creating web and mobile applications.
Brian Hall, from Nebbia Technology, will be doing a great talk on how to Convert ES5 Angular 1.x App to TypeScript at 9 am:
Do you have an existing Angular 1.x app written in ECMAScript 5? Have you been hearing (or already know) about all the great things TypeScript has to offer? Wanna see how you can migrate that existing Javascript (ES5) code over to TypeScript? Then come checkout this talk on doing just that!
Chelsea Coster, also from Nebbia Technology, will be speaking on "How to Promote and Manage your Personal Brand" at 10 am in the Mad Skillz track: Do you know what your personal brand is and the impact it has on your professional career? Do you know how to fully leverage your personal brand? Do you know how to promote yourself and your brand on your resume, in interviews and on social media? In this talk, we will answer all of these questions (along with many more) as well as give you action items for how to promote and manage your personal brand.
See you there!