A few months ago, I blogged about moving a Git repo from GitHub to Team Services.  Since then, Microsoft has added an even easier way to import any Git repo into your VSTS account.  You can now import it directly from the Team Services:
From the Repository dropdown list, select Import repository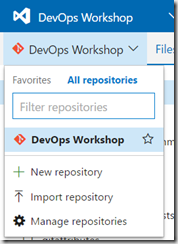 Enter the clone URL of your source repo, your credentials, and the name of your new repository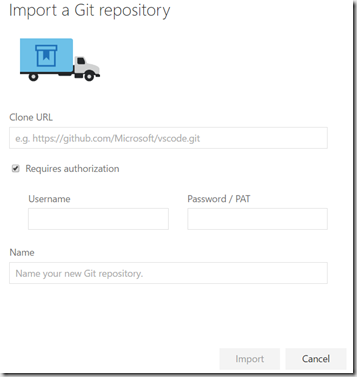 Click Import, wait a few seconds…
And success!

Your repository, including all history, and branches is now available in VSTS!