If you take a look at the board for your Product Backlog, you will notice 2 new things:
Customize Columns
Count per status
Clicking on Customize Columns takes you to a new dialog that allows you to customize the title for each column, the WIP Limit, at the states that fall under each section. WIP stands for Work In Progress limit and is used to keep track of how many items you have at a specific stage. This is what the new dialog looks like: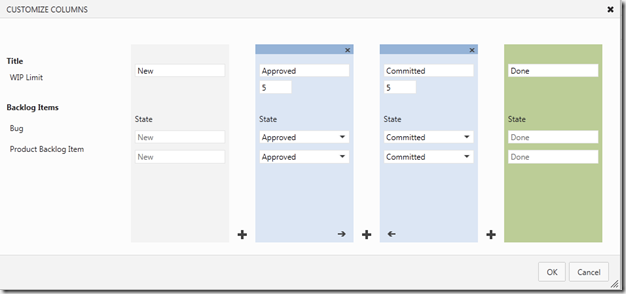 You can also add a new status (by clicking on the Plus button) or move statuses around with the arrows.
I changed a few things around on mine:

And see how my board changed (New titles, Approved turned red since I'm over the WIP limit)

Pretty cool!