Now that Visual Studio 2012 Update 2 is available, I installed it on my machine. Here is my upgrade experience, upgrading from VS 2012 Update 1 Ultimate Edition. The upgrade took 11 minutes using the web installer (1.25 MB initial download), so this may vary depending on your download speed or if you choose to download the full installer.
Agree to License Terms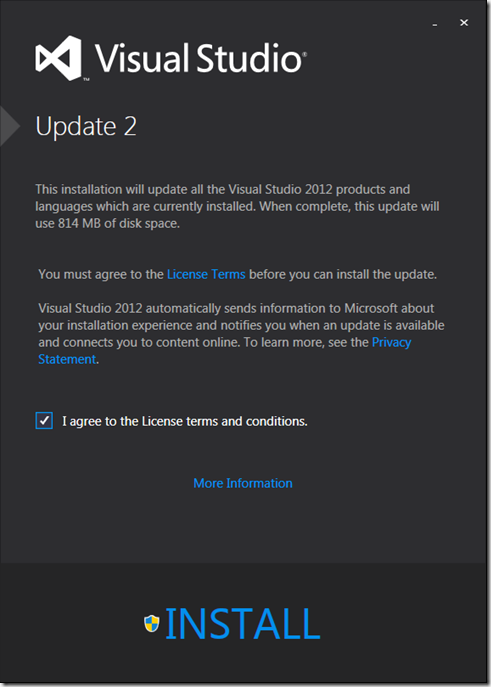 11:38 pm
And here we go…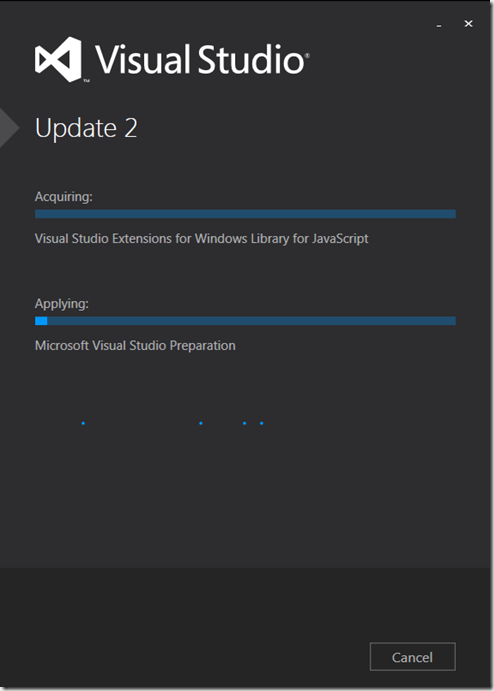 And 11 minutes later, I'm done are ready to start using my new shiny VS!