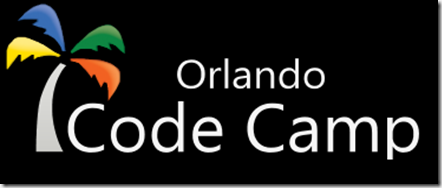 The ONETUG board is at it again, planning our 9th annual Orlando Code Camp. This year's event is scheduled for Saturday, March 22nd at Seminole State College. We have 84 sessions scheduled by 75 speakers across 12 separate tracks.
With so many sessions, I'm sure that everyone will be able to find something that they are interested in. Topics include Web, ASP.NET, ALM, SQL Server, Agile, Cloud, JavaScript, Architecture, Cross Platform, Windows 8, Gadgets, UI/UX, PowerShell, Career/Startup, and more.
Last year we had over 600 attendees and we expect even more this year. It's amazing to see the event keep growing and all the support that we have from the community.
This year yet again, the ONETUG team (Slobo, Brian, JT, Santosh, Chelsea, and myself) and all our volunteers are working hard to put together another awesome event.