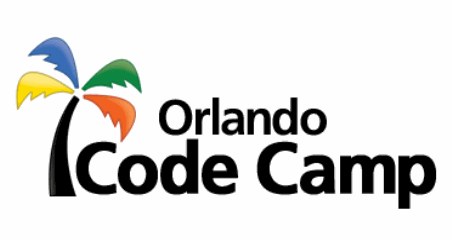 Call for Speakers is open for our 10th Annual Orlando Code Camp to be held on Saturday, March 28th.  Last year we had over 625 attendees, with over 50 speakers and 72 sessions.
This event keeps getting bigger and better every year and what better way to spend your Saturday in late March than in the awesome Florida weather!
I know I am biased, but this is an awesome event and we always draw a great group of speakers and attendees.  Thanks to our amazing sponsors, volunteers, and speakers, the event is 100% free and includes a great Speaker party, breakfast, lunch, after-party, and some very good prizes.  And of course, great content!
You can sign up at www.OrlandoCodeCamp.com
Deadline for session submittal is January 25th with approvals being sent out by February 1st.
We are looking for content across all your favorite technology stacks, included (but not limited to):
.NET
ASP vNext
JavaScript (every .js framework out there)
SQL
Azure
Mobile (Windows Phone, iOS, Android)
Soft skills & Career
StartUp
Agile
Hope to see you there!!