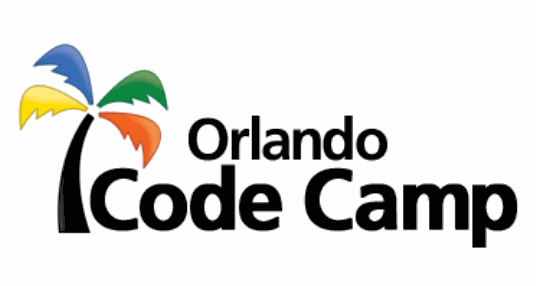 Last weekend we held the 10th annual Orlando Code Camp.  It was another great success.  It was amazing to see so many people engaged in great conversations, learning new technologies, and making connections.
This event keeps growing every year and I get so energized and excited to see the community coming together.  We've made a lot strides bringing a lot of technologies together and it was really good to see everyone taking advantage of getting exposed to new topics.
We had a bit of everything: .NET, Javascript, Web, Android, iOS, Agile, ALM, Cloud, DevOps, SQL, DevOps, Career, and more.  It was really good to see other tech communities start embracing code camp and we look forward to having even more topics and local talent next year.
This year, after the opening announcement by Brian, we had ONETUG's past presidents, Joel Martinez and Shawn Weisfeld speak at the keynote, followed by a keynote talk from me.
My talk was just 10 minutes, but I don't believe I've ever prepared more for a talk than this one.  I typically give talks on ALM or Azure and I am very confident on my knowledge of the subject. But this one was different and more challenging since it was more general and it was meant to encourage people to join the community, invest in their career, and look outside of their development stack.  It was a lot of fun to put together and I really enjoyed giving the talk.  You can see the slides here:
Code Camp is a time where I get to catch up with old friends and make new lasting friendships and this year was no exception.  I truly do look forward to it every year, even with all the work that goes into it.
Yet again, the ONETUG board pulled off a great event and I am honored to be part of such an awesome community.   Thank you Brian, Chelsea, Santosh, JT, and Breck for making this year's event so great.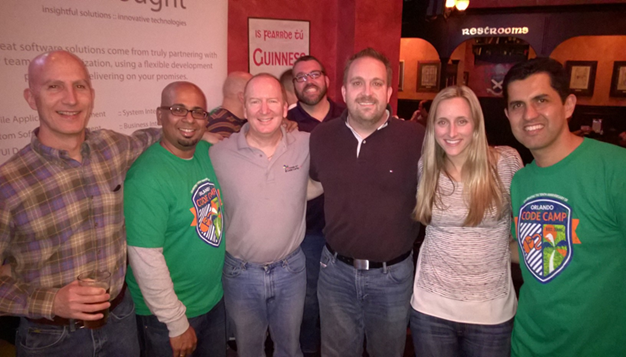 Looking forward to many more!